Below you will see custom projects that we are working on, or have worked on in the past. If you have questions about custom work, please contact us!
Deus Ex Machina Logo:

Deus Ex Machina contacted us to make a cutout of their logo for their shop in NV.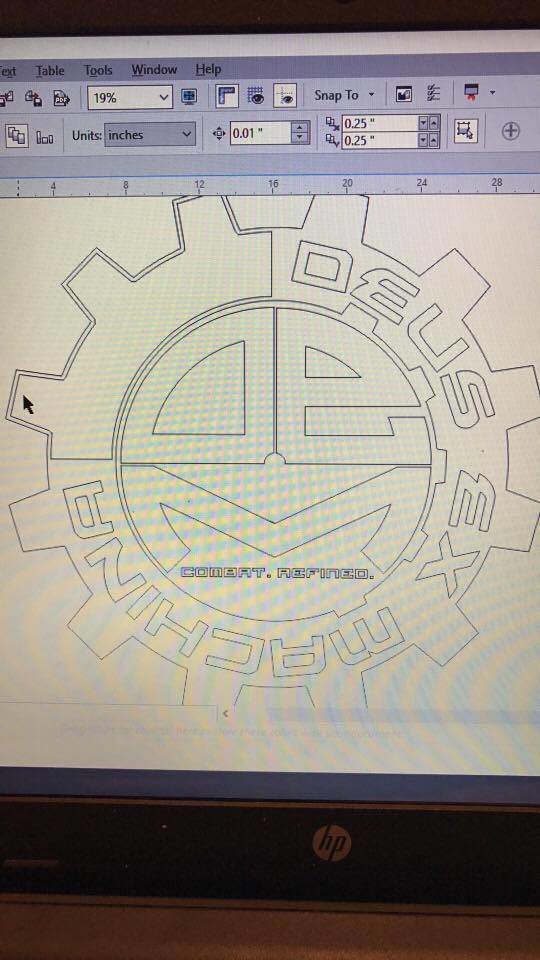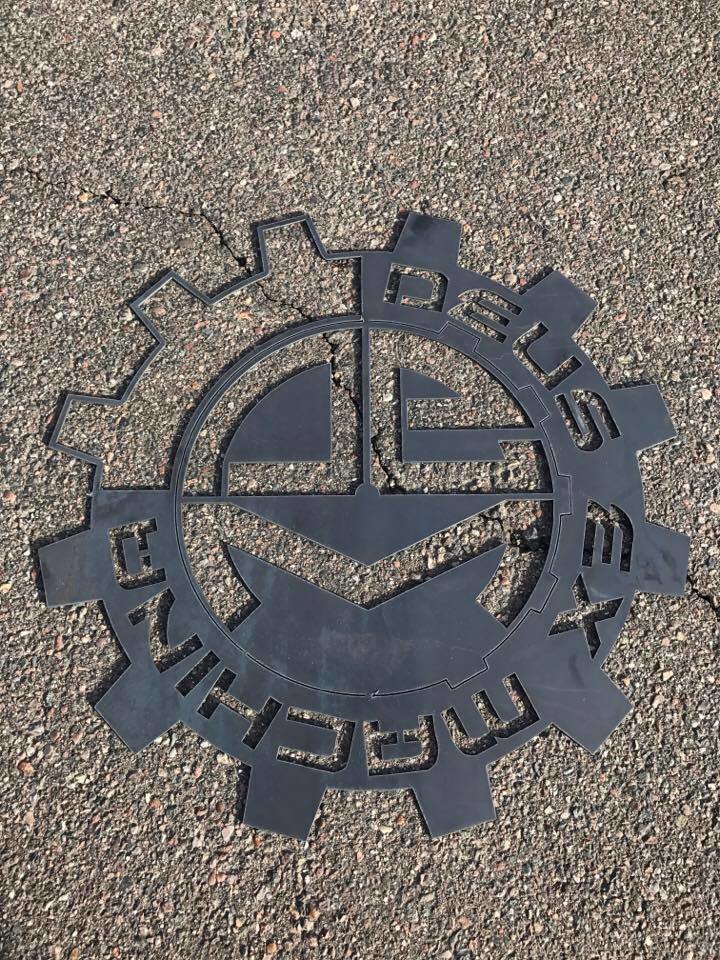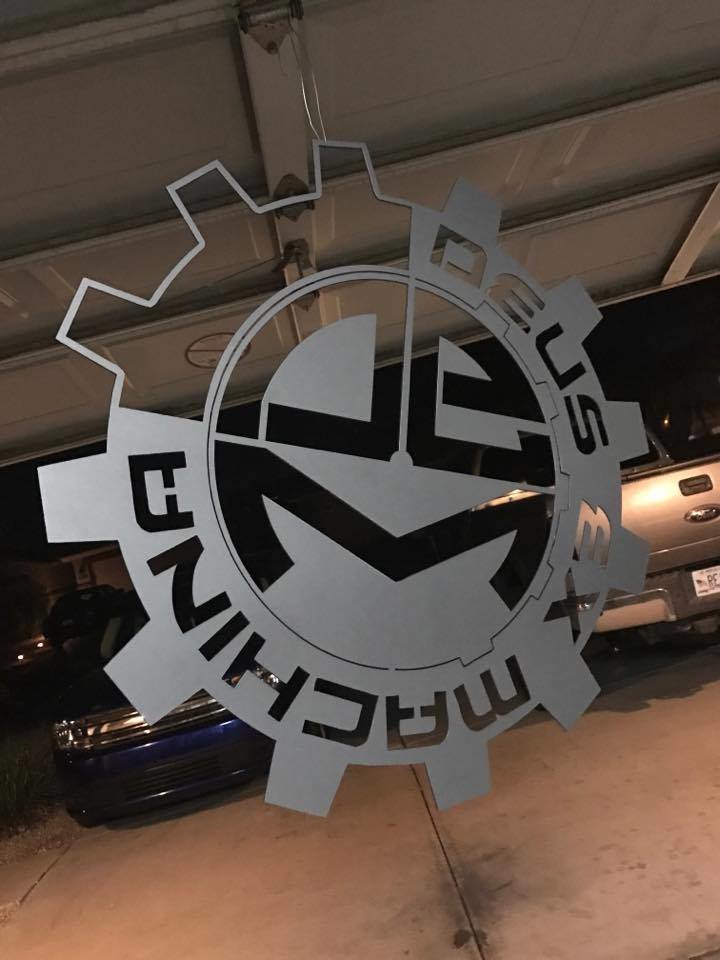 MBest11x Logo:
We made an MBest11x cutout as a Christmas gift for Mat Best!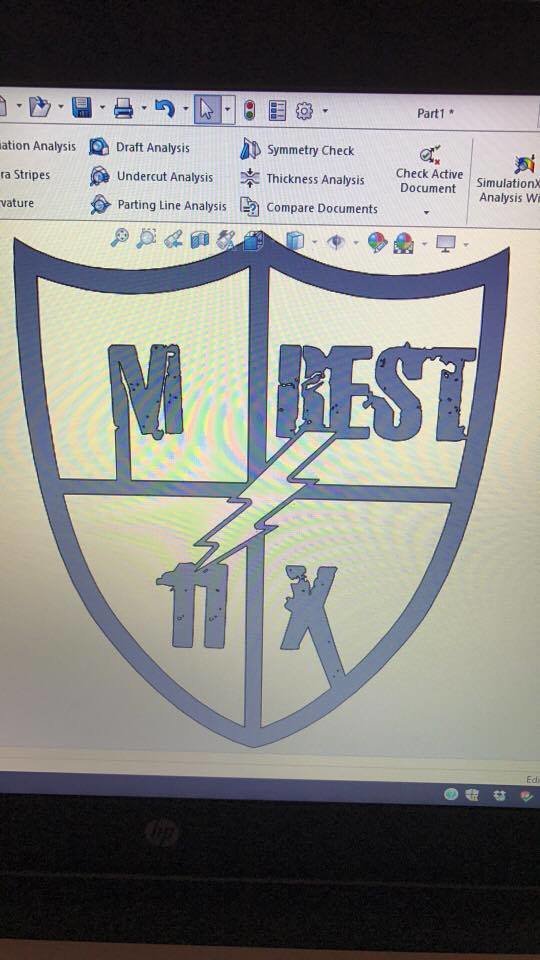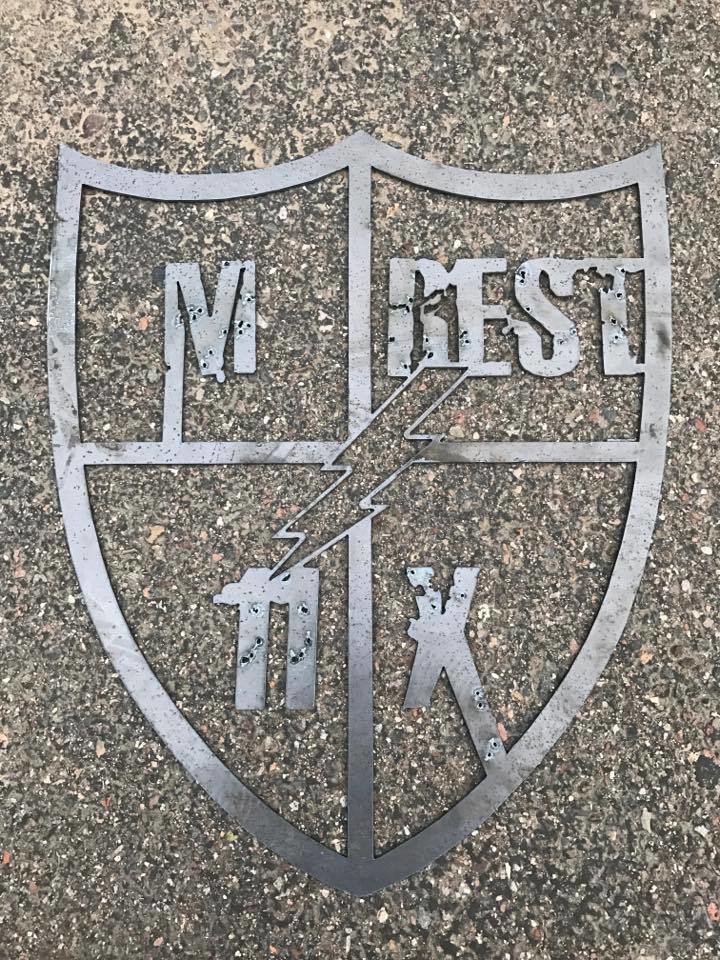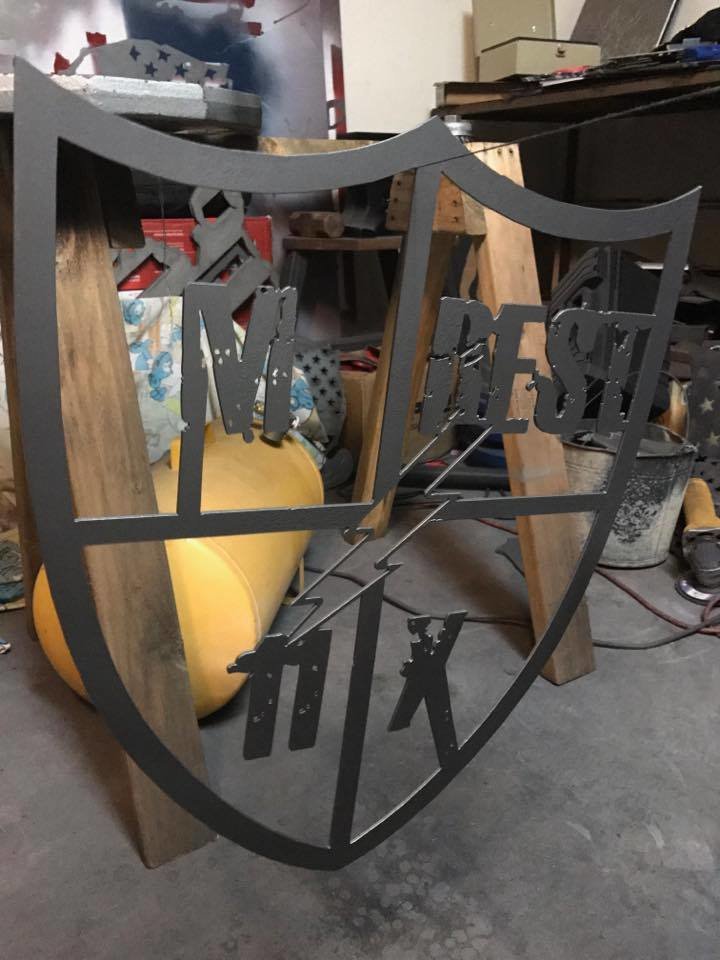 Leadslingers Whiskey Stand:
Article 15 Clothing, Girls For Gunslingers, Black Rifle Coffee Company, and the Fallen Angel Aviator Foundation held the first annual Freedom-On Festival in Denver, CO in October 2016. We made a custom Leadslingers Whiskey stand that was presented to George Boedecker of the Boedecker Foundation!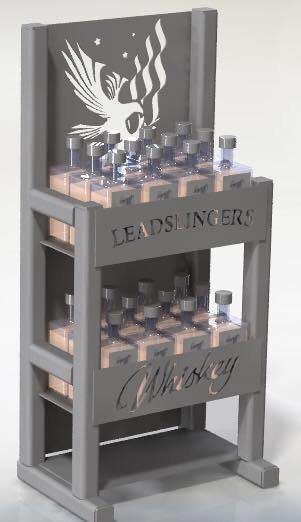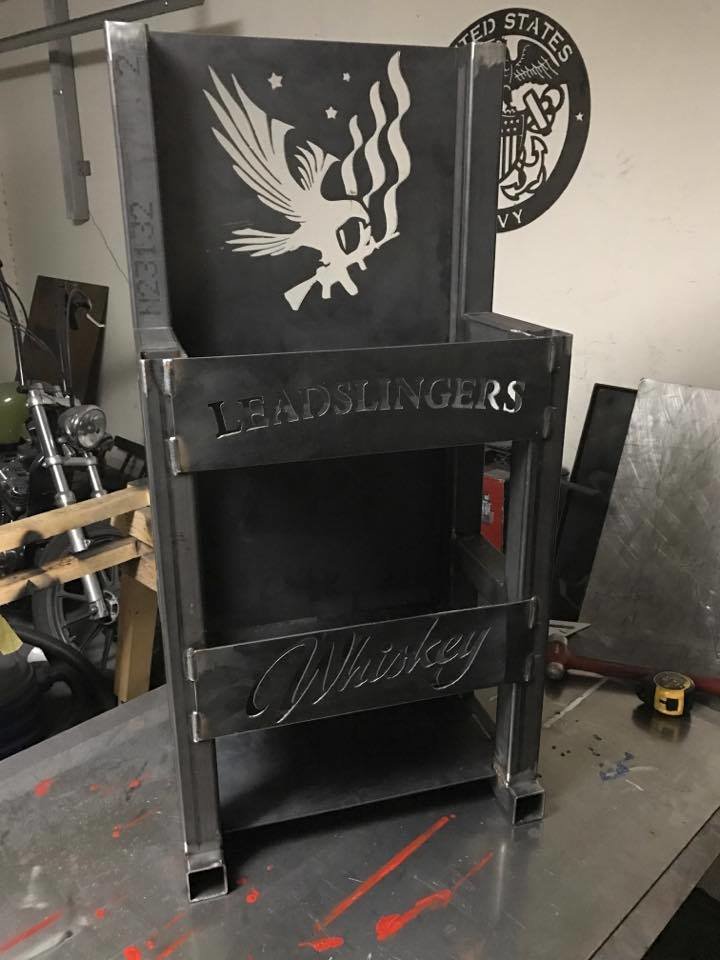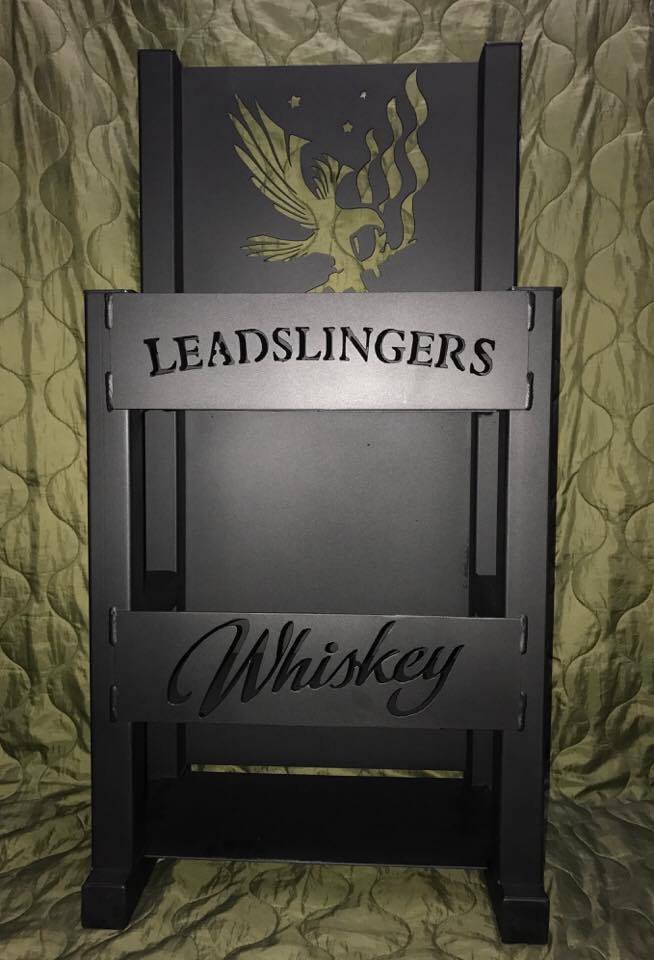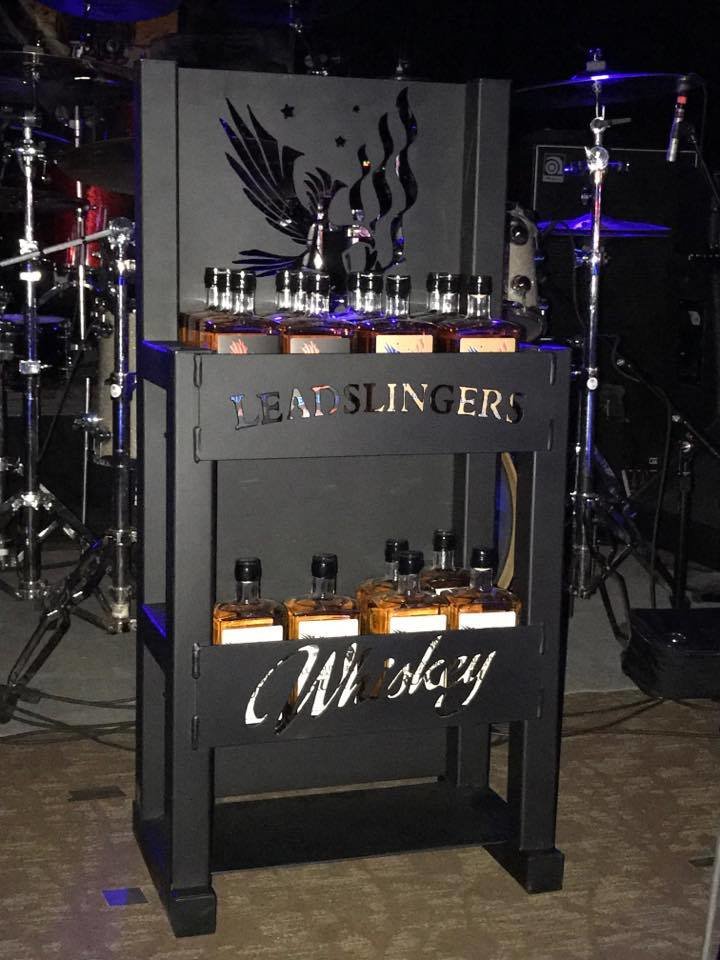 Dicks Out For Crispy:
When a friend of Reaper Customs went in for surgery, we made him a get well soon cutout in order to cheer him up!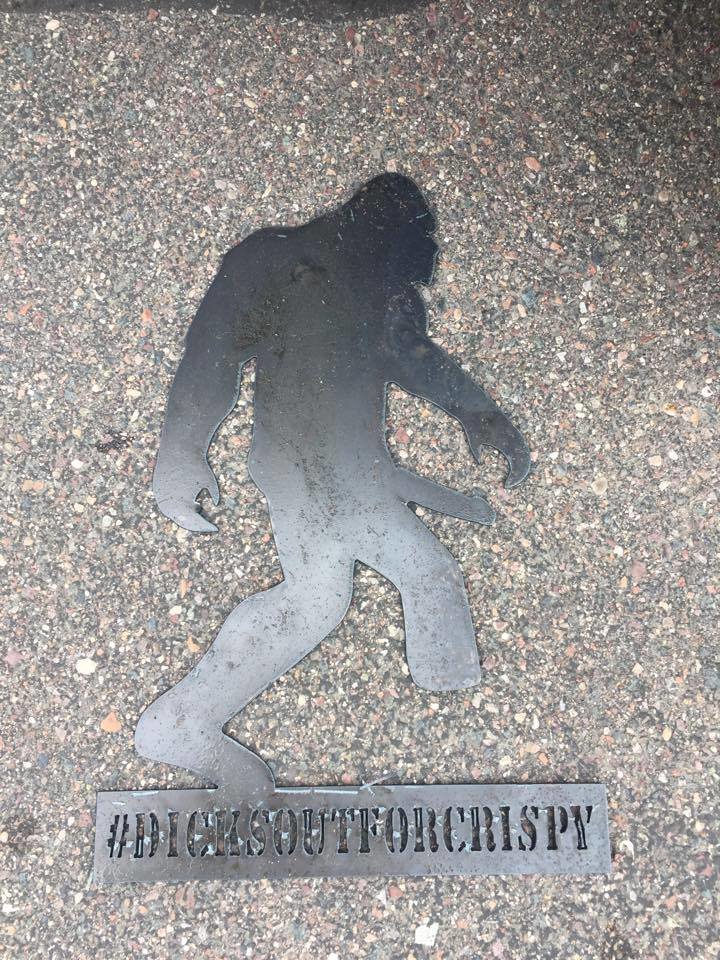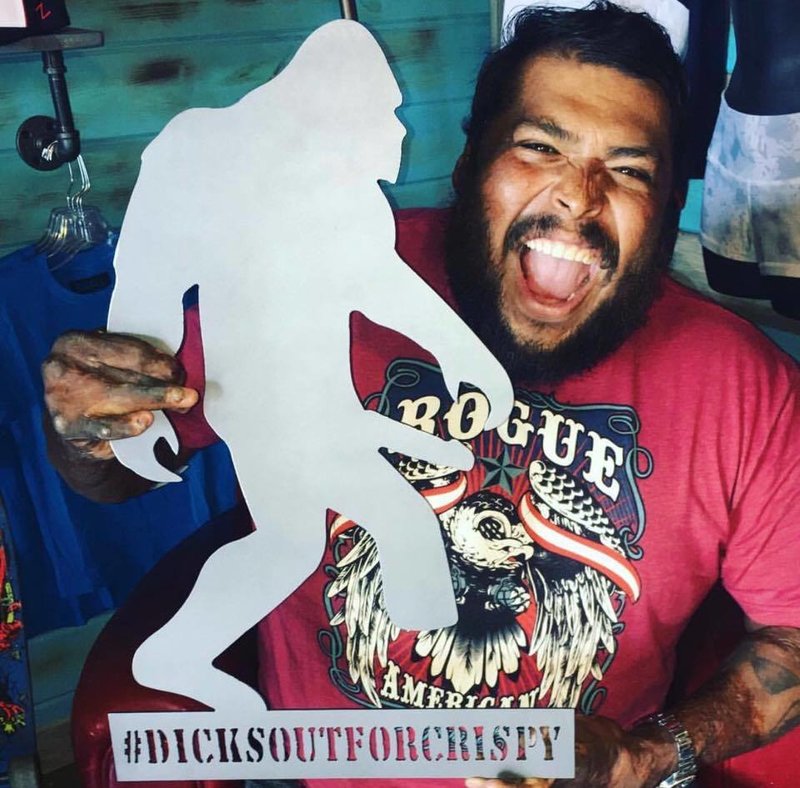 Disciples of Iron Logo
We made a large cutout of Disciples of Iron's logo. If you're in Austin, TX, it can be seen hanging in Rogue American's retail location!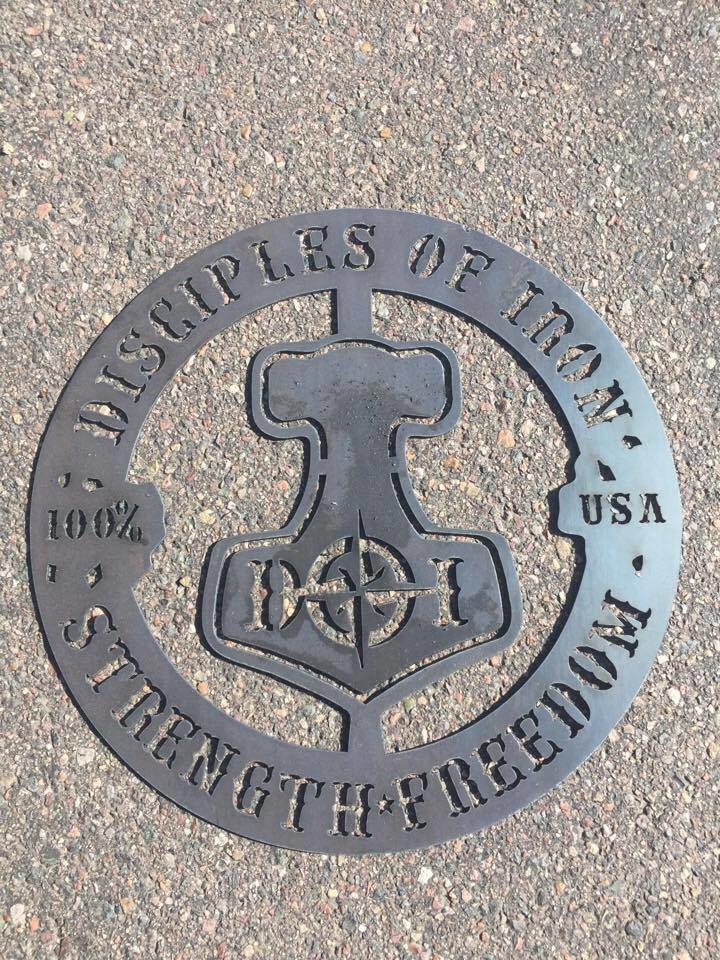 Military Muscle Logo Weight Plates:
Military Muscle was looking for a little something to give as gifts. We came up with a weight plate with their logo on it!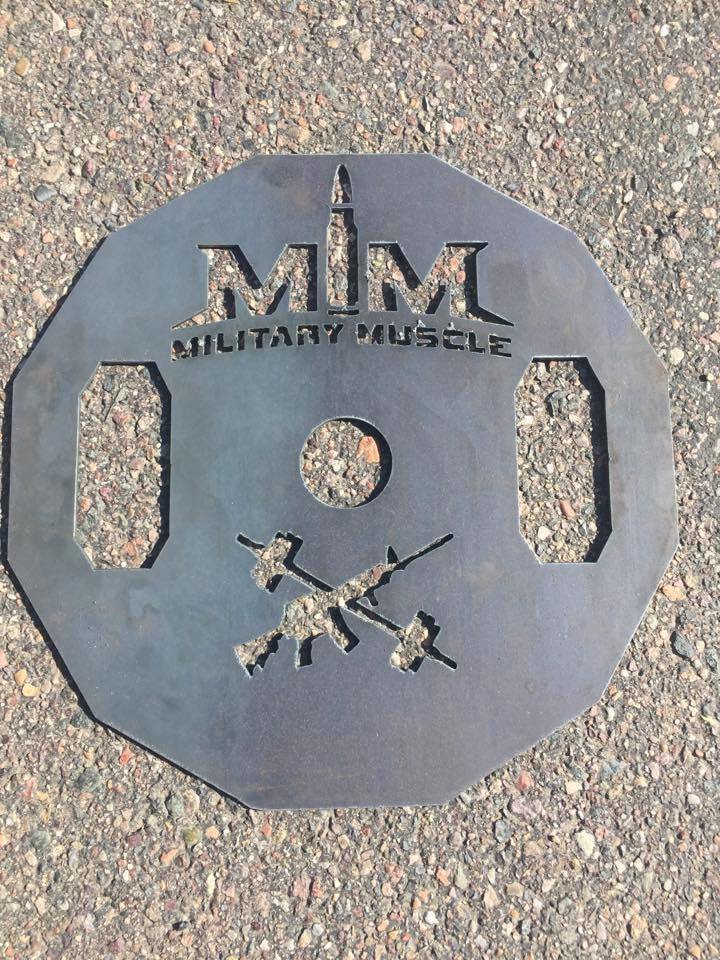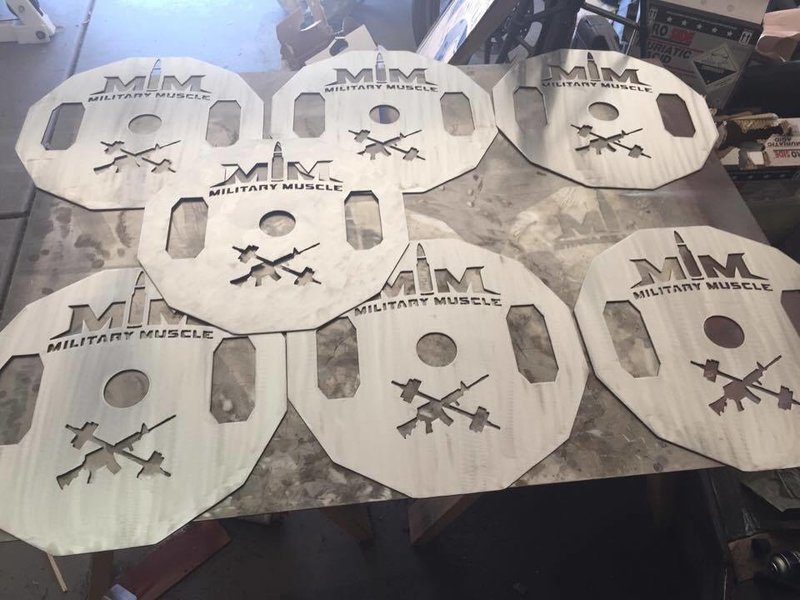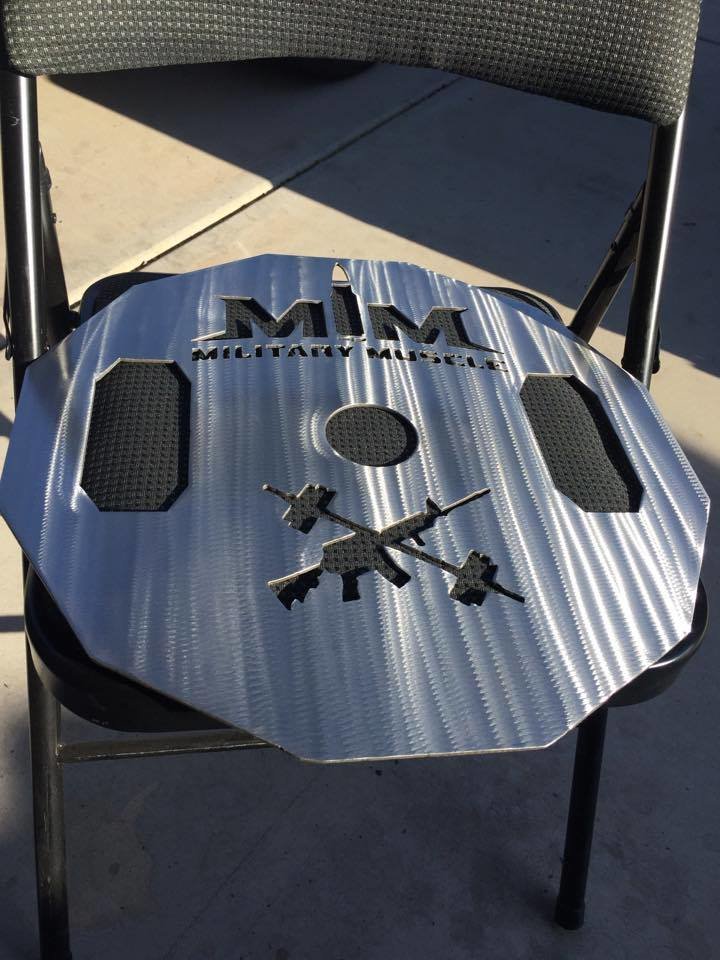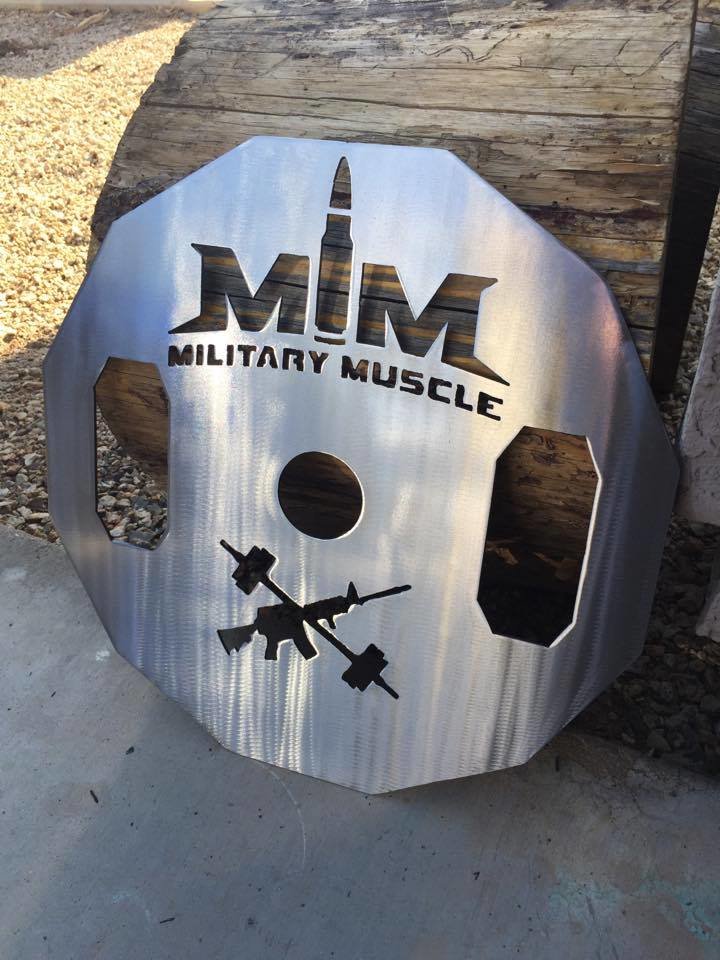 Joint Communications Unit Memorial Campaign:

The Special Operations Communicators Association had a campaign to raise money for the Joint Communications Unit memorial located at Fort Bragg, NC. Reaper Customs took the JCU insignia, and created a 12in. x 12in. cutout in order to sell and raise money. In doing so, we were able to make a $1,000.00 contribution towards the memorial!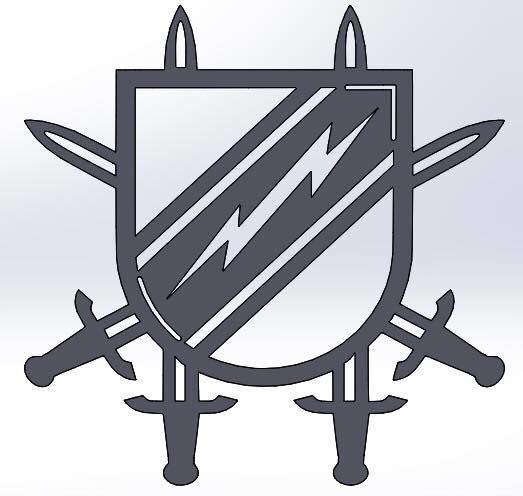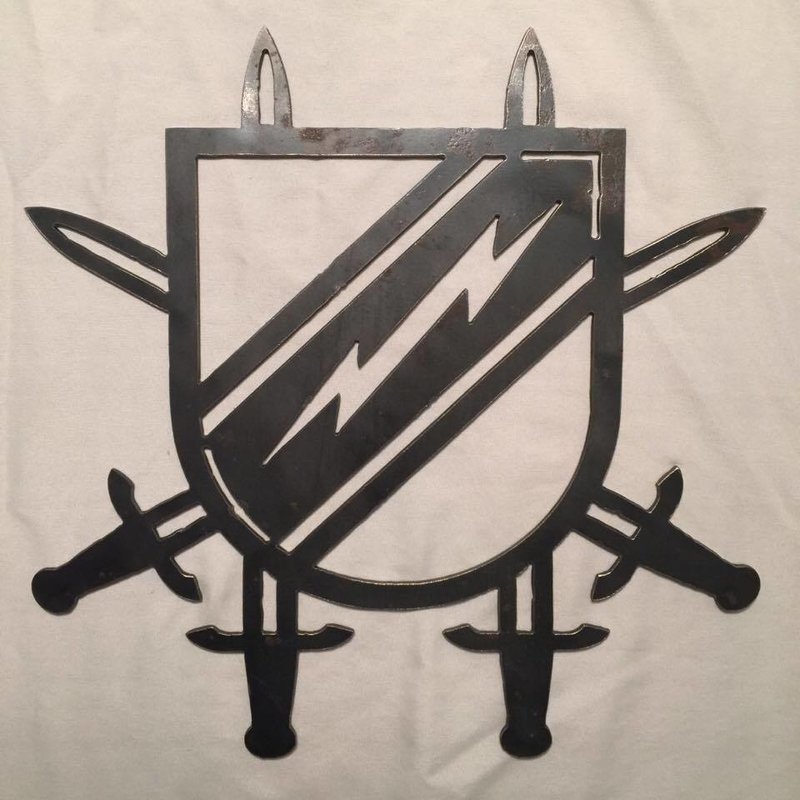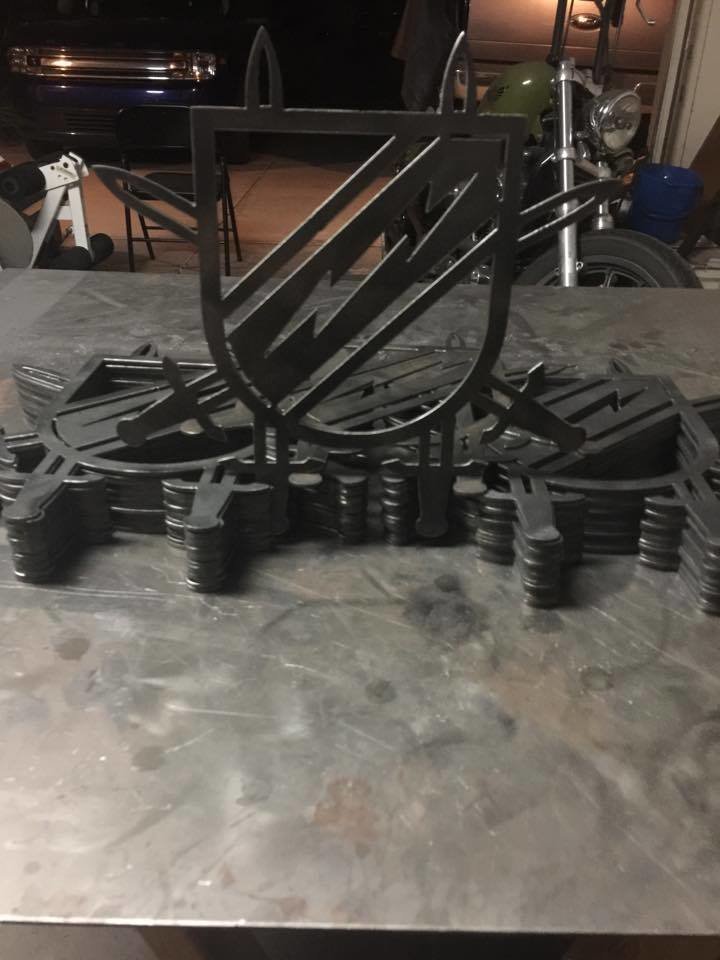 Wounded Wodder Trophies:
Wounded Wodders contacted us to create trophies for one of their competitions. Using a leg prosthesis as an idea, we gathered a few parts to come up with their awards!